Join Salty Dog and crew as we paddle out to our monthly Full Moon Paddle for charity on Tuesday, December 1st from 5:30PM – 7:30PM in Boca Raton. This is one of the most popular full moon paddles in South Florida. We paddle the intracoastal waters of Boca Raton and anchor up in the middle of Lake Boca in commemoration of our late volunteer, Sean "Ace" O'Connor. This paddle is perfect for first-timers since the water is so calm!
Why simply paddle when you can paddle for a purpose?
We will be dropping in at the Boat Ramp at Silver Palm Park at 5:30PM and the full moon is set to rise at 6PM, so the moon should be rising as we depart for the sandbar in the middle of the salt water lake. If you arrive after 5:30PM meet us on the water!
There is no cost to join if you have your own board or kayak, but you must have a PFD (life jacket) and flashlight at night. We also recommend using an ankle leash in remembrance of our late volunteer – Andres Pombo. You WILL NOT be permitted to join if you do not have the safety equipment required by law (since we are a water-sports organization).
Pricing
Suggested donation if bringing your own board: $5
Discounted Pre-Sale Pricing for Rental Equipment (through 11/30):
*$35 – SUP
*$40 – Kayak
$*60 – Tandem Kayak (2 person)
(*Note pricing increases on the day of the event 12/1)
100% of all profits from this paddle will be donated directly to our emergency fund for critically injured rescue dogs in South Florida (we promise not to keep any portion to cover expenses).
Reservation Required! Click HERE to Book Now
Schedule
Meetup time: 5:30PM @ Lake Boca docks MAP
Launch time: 6PM
Moonrise: 6PM
Sunset: 7PM
Return: By 7:30PM
Waterfront / Launch Site Location
Silver Palm Park Boat Ramp
600 E Palmetto Park Rd
Boca Raton, FL 33432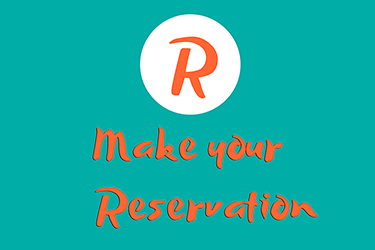 Sponsored by
COVID Policy
1. All equipment – vessels (kayaks, surfboards, paddleboards) and accessories i.e. paddles, leashes, PFD's, etc. are wiped down with bleach solution and washed with soap and water after each use.
2. All cleaned equipment is kept away from participants / guests, who will no longer be able to view equipment before use.
3. All volunteers are required to wash their hands for 20 seconds or wear a new pair of disposable gloves before handling any equipment.
4. All volunteers are required to maintain a 6-foot distance from participants / guests at all times. We ask that participants / guests respect this distance requirement.
5. Participants / guests are required to handle their own equipment. Specifically, unloading vessels from transported vehicle / trailer and carrying their own equipment.
6. Any participants / guest found not to be in compliance with this policy will have their watersports activity / rental canceled immediately and will not be eligible for a refund or credit.