Delivery Spot
Please note: We do not offer walk-up services. All activities are by appointment only. You can make a reservation request by clicking HERE
See Palm Beach Island like you've never seen it or been able to see it before! This paddle boarding tour of the Intracoastal surrounding Palm Beach Island is part of the Lake Worth Lagoon surrounding the Flagler Museum. This is one of the most beautiful spots to watch a sunset in all of South Florida since you are facing West and is perfect for couples! The little beach that we launch from is dog-friendly, so we recommend bringing your four-legged friends on this paddle boarding tour where they can run around on the beach or walk along the paved trail.
Dog-friendly Calm Paddle Spot
Bring your pup for a private stand-up paddleboarding lesson in the Intracoastal waters of Palm Beach Island. Our instructors are all certified and we have special dog-friendly boards and life jackets in all sizes for your four-legged friends.
The waterfront launch site location for this paddle boarding tour is a small sandy beach maintained by the Royal Poinciana Chapel located just South of the Flager Museum and the meeting point is the Giant Kapok Tree located right behind the Chapel.
The Giant Kapok Tree – A Sight to See!
One of the wonders of Palm Beach County, the giant kapok tree is one of the largest and oldest trees on Palm beach Island with sweeping, octopus-like roots and a smooth, arching trunk. It is a transplant from the Amazon rainforests, brought here as an experimental crop tree when Palm Beach Island was founded in the 1910s and was adopted by the Royal Poinciana Church located right behind it. Today it is over 100 years old making it one of the oldest trees on the island. The branches reach out toward the Henry Morrison Flagler Museum, a palace-like home designed and built by the man who brought Palm Beach to life. The white marble steps, towering columns, and the intricately decorated door are reminiscent of a European palace, perhaps a bit foreboding in stature, but irresistible all the same. The Kapok tree is an emergent tree of South American rainforest and is often described as majestic. It can grow to a height of 150 feet or more, towering over other trees in the rainforest. There is no status on the kapok tree. Its timber is desirable because of the great length of its trunks, the beautiful color of its wood, and its straight grain. People of the rainforest have many uses for the kapok tree. As with many desirable things, too many people may want to exploit the kapok tree and put its future in jeopardy.
Waterfront Launch Site Location
(address may not work in GPS – please do NOT use this as the address when making a reservation)
Giant Kapok Tree
S Lake Trail
Palm Beach, FL 33480
Parking (use for GPS and for making a Reservation)

Parking Option #1:
Royal Poinciana Chapel (copy and paste delivery address below when checking out)
60 Cocoanut Row
Palm Beach, FL 33480
Parking Option #2:
Pendleton Ln East of Cocoanut Row – Street Parking
Parking Option #3:
Seabreeze Ave East of Cocoanut Row – Street Parking
Parking Option #4:
Garden Club of Palm Beach (copy and paste delivery address below when checking out)
2 Four Arts Plaza
Palm Beach, FL 33480
Parking Option #5:
Palm Beach Bicycle Trail Shop (copy and paste delivery address below when checking out)
50 Cocoanut Row
Palm Beach, FL 33480
Please note: As a volunteer-based charity, all proceeds are donated to our Salty Dog of the month each month – we do not retain any portion.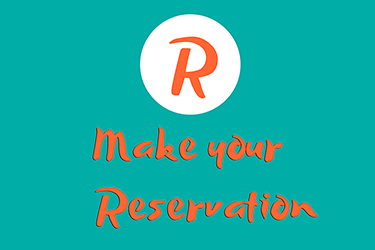 What to Bring
Water
Sunblock
Bathing suit
Towel
Photos from past Paddles at Palm Beach Island and the The Giant Kapok Tree:

Palm Beach Island Paddle Boarding Tour of the The Giant Kapok Tree