Delivery Spot
Please note: We do not offer walk-up services. All activities are by appointment only. You can make a reservation request by clicking HERE
If you are looking to stand-up paddle (SUP) in crystal clear waters where you can view manatees, sea turtles, stingrays, and many different types of fish without a snorkel, then the Peanut Island paddle is for you! The marina where we depart from is dog-friendly, so feel free to bring your four-legged friends! We encourage you to explore Peanut Island after landing on the shore where there are many different activities to enjoy! If you do decide to bring a snorkel there is an artificial reef on the East side of the island where many different kinds of fish hang out as you can see in the photos below.
This location is dog-friendly!
Dog-friendly Calm Paddle Spot
Bring your pup for a private stand-up paddleboarding lesson in the Intracoastal waters of Peanut Island. Our instructors are all certified and we have special dog-friendly boards and life jackets in all sizes for your four-legged friends.
Waterfront Launch Site Location:
Riviera Beach Marina Docks
200 E 13th St.
Riviera Beach, FL 33404
Where to meet the volunteers:
Walk North to the man-made beach. They will be waiting for you there.
Watersports Pricing
| | | | | | | |
| --- | --- | --- | --- | --- | --- | --- |
| Vessel | 2-HR Rental | 4-HR Rental | 8-HR Rental | Private Accompaniment | Delivery Fee | Long-Term |
| SUP | $21 per hour | $15 per hour | $9 per hour | $62 per paddler | $25 | $54 per day |
| Regular Kayak | $22.50 per hour | $14.50 per hour | $10.50 per hour | N/A | $25 | N/A |
| Tandem Double Kayak | $32 per hour | $19 per hour | $13 per hour | N/A | $25 | N/A |
| Surfboard | $20 per hour | $14 per hour | $8 per hour | $85 per surfer | $25 | $48 per day |
*Rental pricing is based on QTY 2+ and 25% discount applied to rentals of 3+
Please note: As a volunteer-based charity, all proceeds are donated to our Salty Dog of the month each month – we do not retain any portion.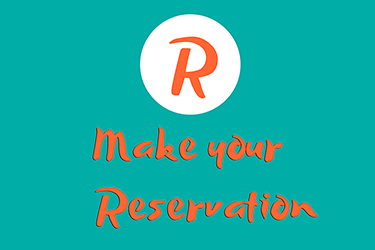 About Peanut Island
Peanut Island is a man-made island in the middle of the Port of Palm Beach, created in 1918 when the Lake Worth Inlet was dredged. The name Peanut Island is a bit of a misnomer. Its only connection to peanuts was a never-implemented proposal to make it a shipping point for peanut oil.
The island is now an 80-acre Palm Beach County park with swimming and snorkeling area, picnic shelters, 20 camp sites and a 1-mile paved walking path surrounding the island. With its rocky shoreline and its location directly in the mouth of the inlet, it is known for having some of the best easy-access snorkeling in South Florida north of the Keys. Plenty of colorful fish are viewable in waist-deep water, making it particularly popular with families. The best spot to snorkel is along the southern edge of the island by the rocks there, although you can only reach this area by paddleboard or kayak. We've seen manatees, rays, small sharks as well as many varieties of colorful reef fish.
There are two main tourist attractions on the island — the inactive U.S. Coast Guard Station and the underground bunker created during the Cold War as a command center for President John F. Kennedy, whose Palm Beach compound was right across the Intracoastal at the time. The bunker was built in December 1961 quickly and secretly during the Cuban Missile Crisis. Hidden in the woods and underground, it fell into disrepair and is no longer maintained today.
While a few locals around Palm Beach County know about the Kennedy Bunker and Peanut Island, it still ranks as one of Florida's most sought out hidden treasures.
What to Bring
Water
Sunblock
Bathing suit
Towel
Photos from past Peanut Island Paddles:
The above are actual photos from past paddleboarding tours of Peanut Island