Trying to decide whether you should pick up your rental equipment yourself or have it delivered to one of our 12 locations or your home?
It's a tough choice, but someone has to make it!
Please note: We do not offer walk-up services. All activities are by appointment only. You can make a reservation request by clicking HERE
We offer Delivery (and Retrieval) from 12 suggested waterfront launch sites that we have permits for listed HERE or we can deliver directly to your home or your preferred location. When checking out simply input the delivery address in the text field on the checkout page.
Delivery and/or Accompaniment: We offer full-service private stand-up paddleboarding (SUP), Surf Lessons, and Kayak Eco tours and lessons with certified SUP instructors of hidden treasures in Palm Beach County, which cannot be reached by power boat or other means. The instructors will transport all the necessary equipment to the waterfront launch site location for a $25 fee, so there is no need for you to bring anything yourself and they'll retrieve it once you're finished!
Why We Charge $25 for Delivery
A 2 Hour rental can easily turn into us being without the equipment for 3 hours with transport and retrieval from the delivery location. To cover the cost of not being able to use the equipment for that additional time and make it fair or self-pickup rentals, we charge a mandatory $25 fee to make up for the lost usage. 100% of that fee is also donated (we do not retain any portion of that to cover transportation expenses).
All Accompaniment Services (Lessons, Eco Tours, etc.) include free delivery! Click HERE to see the available options!

Self Pick-up: We also offer the option of picking up the equipment (paddleboard AKA SUP, Kayak, or Surfboard) yourself at one of two waterfront locations in Palm Beach County, Florida. In this, you have the option of paddling right at those locations; one in North Palm Beach County and the other in South Palm Beach County.
*Note: We DO NOT permit transportation / hauling of equipment by guests/donors
See our Self-Pickup and Delivery Locations here…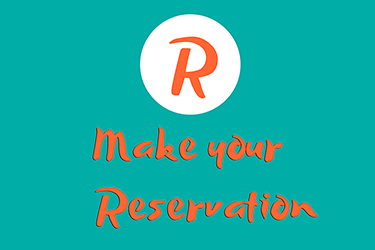 We do not have a physical location and are a volunteer-based charity.
ALL proceeds benefit injured rescue dogs and marinelife!
Thanks for visiting the South Florida chapter of Salty Dog Paddle! We are a SUP (stand-up paddleboarding) & Surf brand based in West Palm Beach, Florida.
We are dog-friendly and have dog life jackets and special paddleboards for your four-legged friends to use! The best part is that dogs are always FREE!
"Every Paddle Saves a Pup."
*Note: All Reservations are requests only. Checking out and placing a credit card on hold does not guarantee you a spot. Please do not show up until your request is actually accepted by our volunteers.