Delivery Spot
Please note: We do not offer walk-up services. All activities are by appointment only. You can make a reservation request by clicking HERE
The Delray Beach Open Ocean stand-up paddleboarding tour is great for proficient paddlers and expert swimmers. Since it is the open ocean the water is rougher than the intracoastal and as such, we do not recommend this spot for first-time paddlers.
Delray Beach has become one of our most popular paddle boarding spots in South Florida! The city was ranked as the All-American City in 2017 and is the first city in Florida to win three All-America City awards by National Civic League. The Mayor of the city, Cary Glickstein has even joined us on this paddle! Delray Beach is also home to one of the largest surfing festivals in the USA, the Delray Beach Surf Festival.
Delray Beach is also the location of an early 1900s ship wreck from early sellers of South Florida! The S.S. Inchulva rests about 500 feet off the south end of Delray Beach's Public Beach in 20 feet of water. Better known as the Delray Wreck, the ship sank in front of the beach on September 11, 1903 by a strong hurricane. The S.S. Inchulva was grounded as it didn't see any light and wrecked. The 38 crew did not know land was so close. Nine crewman lost their lives that day. You can see two parts of the ship a few meters apart just off the beach; the smokestack or chimney, which now houses many different types of marinelife, and the body of the ship.
This spot is not dog friendly per city ordinance.
Surfing and Stand-up Rough Paddle Spot
This location is one of our surfing instruction locations and launch site for surfboard rentals as well as for stand-up paddleboarding.
This is an open ocean paddle boarding tour, so rather than most of our other paddles, which take place in the intracoastal waters, this paddle takes place in the actual ocean. What does this mean for you? Since the ocean can be rougher than the intracoastal, we recommend this paddleboarding tour for experienced paddlers.
Oceanfront Launch Site Location
Delray Beach South End (copy and paste delivery address below when checking out)
399 S Ocean Blvd
Delray Beach, FL 33483
Where to meet the volunteers:
Walk East to the beach by the volleyball nets. They will be waiting for you there
Parking Lots:
1. Anchor Park
Delray Beach, FL 33483
2. Ingraham Lot
Delray Beach, FL 33483
3. Sandoway
142 S Ocean Blvd
Delray Beach, FL 33483
4. 34 Gleason St.
Delray Beach, Florida
5. Orange Grove Lot
N Ocean Blvd
Delray Beach, FL 33483
There are showers located all along the beach.
Please note: As a volunteer-based charity, all proceeds are donated to our Salty Dog of the month each month – we do not retain any portion.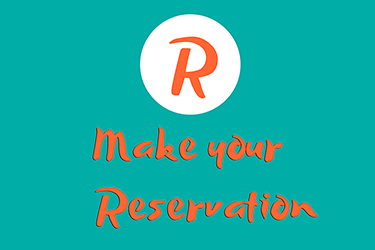 Directions from North or South of Delray Beach:
Exit I95 on Linton Blvd and drive all the way East. Turn left onto S Ocean Blvd. The destination will be on the right just North of the Seagate Beach Club and South of Anchor Park.
Meet just South of Lifeguard Tower "South #5" by the Volleyball courts. The area is designated "Boat Launch."
What to Bring
Water
Sunblock
Bathing suit
Towel
Photos from past Paddles at Delray Beach:

Delray Beach Paddle Boarding Tour