What is a Salty Dog?
Salty Dog is a state of mind that It's Okay to be Salty! Semper Fi
Go to MISSION
MISSION
Mission
Salty Dog Paddle is a nonprofit surf and SUP brand whose sole purpose is to save injured rescue dogs and marinelife.
By stepping up where animal rescues can't.
Through the brand and dog-friendly water sports activities and events.
Go to VISION
VISION
Vision
It is the vision of Salty Dog Paddle to become a world-famous Surf and SUP brand that remains a nonprofit and generates enough funds so no animal has to suffer due to lack of resources.
Salty Swag
Salty Swag
100% of the sale of our Salty Swag benefits a different severely injured rescue dog each month, which we refer to as our "Salty Dog of the month." Click HERE to view our current inventory!
How it Works
The How
Not only does our Salty Swag benefit an injured rescue dog, as a nonprofit SUP & Surf brand, all the proceeds from any watersport's activity including stand-up paddleboarding rentals, lessons, or private tours, and surf lessons also benefits that same Salty Dog!
About Salty Dog Paddle
Surf Clothing and Apparel, Stand-Up Paddleboarding Lessons and Tours, and Events all benefiting injured rescue dogs!
SUP for Pups - all proceeds donated! Oorah
Salty Dog Paddle is a state of mind. Whether the mind of a canine, human, or sea turtle - It's Okay to be Salty! What started out as a small family-owned surf shop in Cocoa Beach, Florida in the late 1970s, Salty Dog Paddle is now the largest paddle sports public charity in America! It boasts over 150 volunteers across the United States with headquarters in Palm Beach County, Florida.

Since becoming a nonprofit in 2015 Salty Dog Paddle has partnered with over 30 animal rescues and marinelife organizations to save hundreds of animals and clean our beaches and oceans. The best part about our brand is that all of our proceeds benefit the animals we save – we do not keep any portion! So, whether you want to purchase some Salty Swag, take a paddleboarding lesson, attend a party paddle, or just attend one of our out-of-water events, you'll know that all the money we receive is going back to the animals we support!
Staffy needs Emergency Surgery
Chips needs emergency Cystectomy and Pituitary surgery
Chips needs cystine crystals surgically removed and his glands reduced.
More
Pug needs emergency surgery
Mindy the pug needs her eye removed
Mindy had surgery in April to remove a growth in one of her eyes. As per the biopsy, this painful eye condition (SCC) is a form of Cancer that affects the outer layers of skin cells
Continue reading
Artemis Happy Tail
Help save the puppy whose nose got him into trouble
Meet Artemis- the one year old Bloodhound with a nose that keeps up with the scent hound reputation. Artemis was outside in his yard with his mom one minute and the next minute he found himself near a busy road
Donate
Clark Happy Tail
Meet Clark – our Salty Dog for the months of August and September
Meet our Salty Dog for the months of August and September. Clark is not our typical candidate for Salty "Dog" of the month. Even though he is technically feline he is very much a dog at heart.
Save a life
Ludacris Happy Tail
Poor Luda suffered severe damage to his knee and attached ligaments and needs surgery in order to walk again
Luda is a 7 years young and needs our help! Poor Luda suffered severe damage to his knee and attached ligaments and needs surgery in order to walk again. Can you help us raise enough funds to get this sweet pup back to his old happy self?!
More about Luda
Archer Happy Tail – up for Adoption!
Dog covered in chemical burns needs our help
Archer is Between 1-2 years old and just a very sweet boy. The severe burns you see on his back were caused by chemicals.
Rescue Archer
Dutch – Happy Tail
Staffy pup gets a second chance!
Dutch was rescued from a terrible situation with the help of police in Feb. It was discovered he had six foreign objects in his stomach and intestines that he ate out of starvation when he was with the former owner.
Help Dutch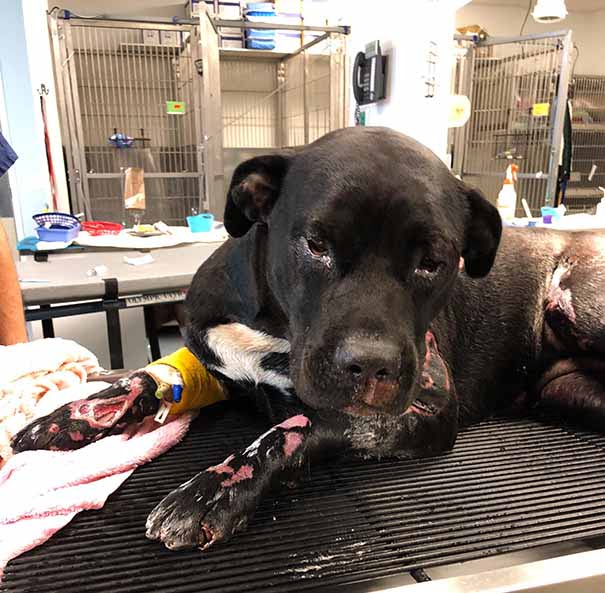 Destiny happy tail – ADOPTED!
Dog was dragged 1/2 mile on the road and underwent 10 surgeries.
Destiny was tied to the back of a bumper and dragged a half mile before the Palm Beach Sheriff pulled over the vehicle.
More about Destiny
"SUP for Pups" - Why just SUP when you can SUP to save a Pup?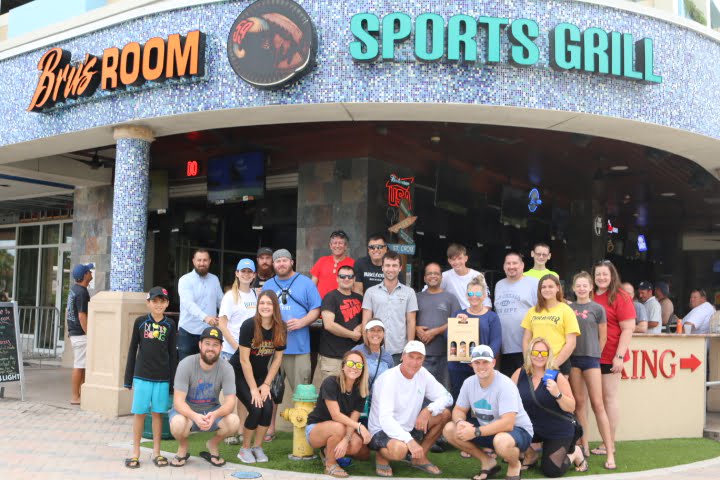 On June 15 2019 in Deerfield Beach, Florida USA we officially made the 2021 Guinness Book of World Records for the Largest Underwater Clean-up in history thanks to Dixie Divers and all of our amazing supports who were present at this victory and the previous cleanups and Dive Chain attempts! We had 633 participants and over 100 spectators on the beach and Deerfield Beach International Fishing Pier at the 2019 victory!
Healthy Dog: 6 Everyday Tips to Live By – dogs are an integral part of your life if they become a part of your family. You have to take care of these creatures in the same way as you would of those tiny human babies. However, at one point, your human babies will learn to talk and communicate with you what they feel.
Previous
Next