Delivery Spot
Please note: We do not offer walk-up services. All activities are by appointment only. You can make a reservation request by clicking HERE
Located right behind the Nomad Surf Shop (Florida's first surf shop ever built) the Boynton Beach Inlet is a local favorite for both paddleboarding and for surfing. However, because this location is the open ocean we only recommend paddleboarding for experienced paddlers and not for first-time lessons since it is difficult to balance in waves. If you are an experienced paddler this spot is perfect! Past the sandbar at the inlet you will see Dolphins, Sea Turtles, Stingrays, and even a few Lemon and Spinner Sharks (which are generally very friendly if you don't try to pet them). Because of the Inlet, the water is usually crystal clear at the change of tides.
This paddleboarding and surfing location is also perfect if you have a dog since you can walk your board out to the sandbar at low tide with them on top and push them into the waves.
Dog-Friendly Surfing and Rough Paddle Spot
Let our certified surfing instructors and dog-handlers teach your dog how to hang twenty. We have special foam dog-friendly surfboards and life jackets for dogs of all sizes.
This is our most popular spot to teach surfing since you can walk to the the sandbar.
Oceanfront Launch Site Location
*NOTE: Be sure to park in the North-end Parking lot with the boat trailers. There is a walkway that goes underneath the street, which leads out to the beach. You will be on the North side of the Inlet (not by the lifeguard tower)
Ocean Inlet Park
6990 N Ocean Blvd
Boynton Beach, FL 33435
Where to meet the volunteers:
Walk East to the beach under the tunnel. They will be waiting for you there.
Watersports Pricing
| | | | | | | |
| --- | --- | --- | --- | --- | --- | --- |
| Vessel | 2-HR Rental | 4-HR Rental | 8-HR Rental | Private Accompaniment | Delivery Fee | Long-Term |
| SUP | $21 per hour | $15 per hour | $9 per hour | $62 per paddler | $25 | $54 per day |
| Regular Kayak | $22.50 per hour | $14.50 per hour | $10.50 per hour | N/A | $25 | N/A |
| Tandem Double Kayak | $32 per hour | $19 per hour | $13 per hour | N/A | $25 | N/A |
| Surfboard | $20 per hour | $14 per hour | $8 per hour | $85 per surfer | $25 | $48 per day |
*Rental pricing is based on QTY 2+ and 25% discount applied to rentals of 3+
Please note: As a volunteer-based charity, all proceeds are donated to our Salty Dog of the month each month – we do not retain any portion.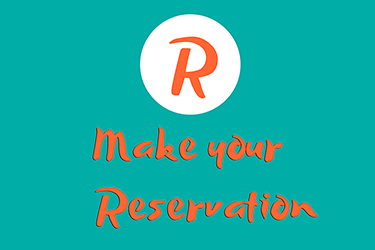 What to Bring
Water
Sunblock
Bathing suit
Towel
Past surfing and paddleboarding photos from the Boynton Beach Inlet