Deerfield Beach Capone Island (part of Lake Boca) park is a nature-oriented refuge rich in both regional history and flora and fauna. Located on the Intracoastal Waterway in Lake Boca and accessible only by boat, it is described as a hidden treasure by locals.
If you are interested in a private lesson to learn how to stand-up paddle then this is the perfect location for you! This paddleboarding tour of Deerfield Beach Island AKA Capone Island is perfect for beginners since the Intracoastal waters remain completely calm in this area – almost like a fresh water lake and there is very little boat traffic to create wake.
This spot is also a dog-friendly paddleboarding spot, so feel free to bring your four-legged friends!
Drop-in Location:
Pioneer Park
217 NE 5th Ave
Deerfield Beach, FL 33441
Legend has it the fish packing house that later became the Riverview Restaurant was used by Al Capone as a gambling casino, brothel and for shipping illegal booze. Across from this location is a little secluded 52-acre island. It was purchased in 1930 by Al Capone's attorney to build a secluded home. However, Capone was arrested for tax evasion in 1932 and the home was never built. The name Capone Island stuck. In 1934 the U.S. Army Corps of Engineers used the island as a dumping ground for spoils generated from dredging the Intracoastal Waterway. It wasn't until 1955 that the State of Florida took the island and island became Deerfield Island Park operated by Broward County, as it is today. The island is now home to the endangered gopher tortoises, which you can see nesting on the land.
Dog-friendly Very Calm Paddle Spot
Bring your pup for a private stand-up paddleboarding lesson in the Intracoastal waters of Boca Raton and Deerfield Beach. Our instructors are all certified and we have special dog-friendly boards and life jackets in all sizes for your four-legged friends.
| | | | | | | |
| --- | --- | --- | --- | --- | --- | --- |
| Vessel | 2-HR Rental | 4-HR Rental | 8-HR Rental | Private Accompaniment | Delivery Fee | Long-Term |
| SUP | $21 per hour | $15 per hour | $9 per hour | $85 per paddler | $25 | $54 per day |
| Regular Kayak | $22.50 per hour | $14.50 per hour | $10.50 per hour | N/A | $25 | N/A |
| Tandem Double Kayak | $25 per hour | $16 per hour | $11 per hour | N/A | $25 | N/A |
| Surfboard | $20 per hour | $14 per hour | $8 per hour | $62 per surfer | $25 | $48 per day |
*Rental pricing is based on QTY 2+ and 25% discount applied to rentals of 3+
Watersports Pricing
Please note: As a volunteer-based charity, all proceeds are donated to our Salty Dog of the month each month – we do not retain any portion.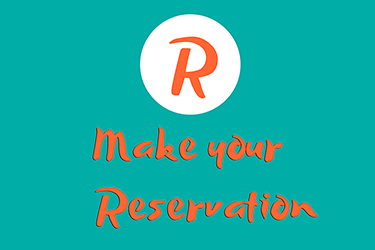 Click here to book a private lesson, eco tour, or simply rent a paddleboard at Deerfield Beach Capone Island.
What to Bring
Water
Sunblock
Bathing suit
Towel
Photos from past paddleboarding tours of Deerfield Beach Capone Island: